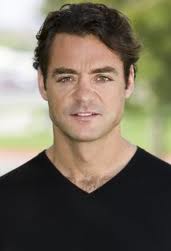 David S. Lee is a South African actor currently living in the USA who has made guest appearances in numerous television series including Alias, Las Vegas, Angel, Charmed, CSI: Miami, Leverage and Lost.
He plays the (uncredited) role of a younger Charles Widmore (played by Alan Dale) in the episode of Lost entitled "Dead is Dead" (Season 5, Episode 12).
Lee is the son of South African casting agent Moonyeenn Lee.
David plays Whitley, Brian's father, in The Nine Lives of Chloe King.